TrustCloud
DocumentID
TrustCloud DocumentID or Document Validation is a verification technology that captures and analyzes in real time the validity of official identity documents from more than 235 countries around the world.
Our document verification technology biometrically analyzes users' faces to compare them with the portrait of the presented document through reading, OCR and other validation techniques. Furthermore, the solution identifies the veracity and currency of all ID cards, passports or driver's licenses with a success rate of 99%.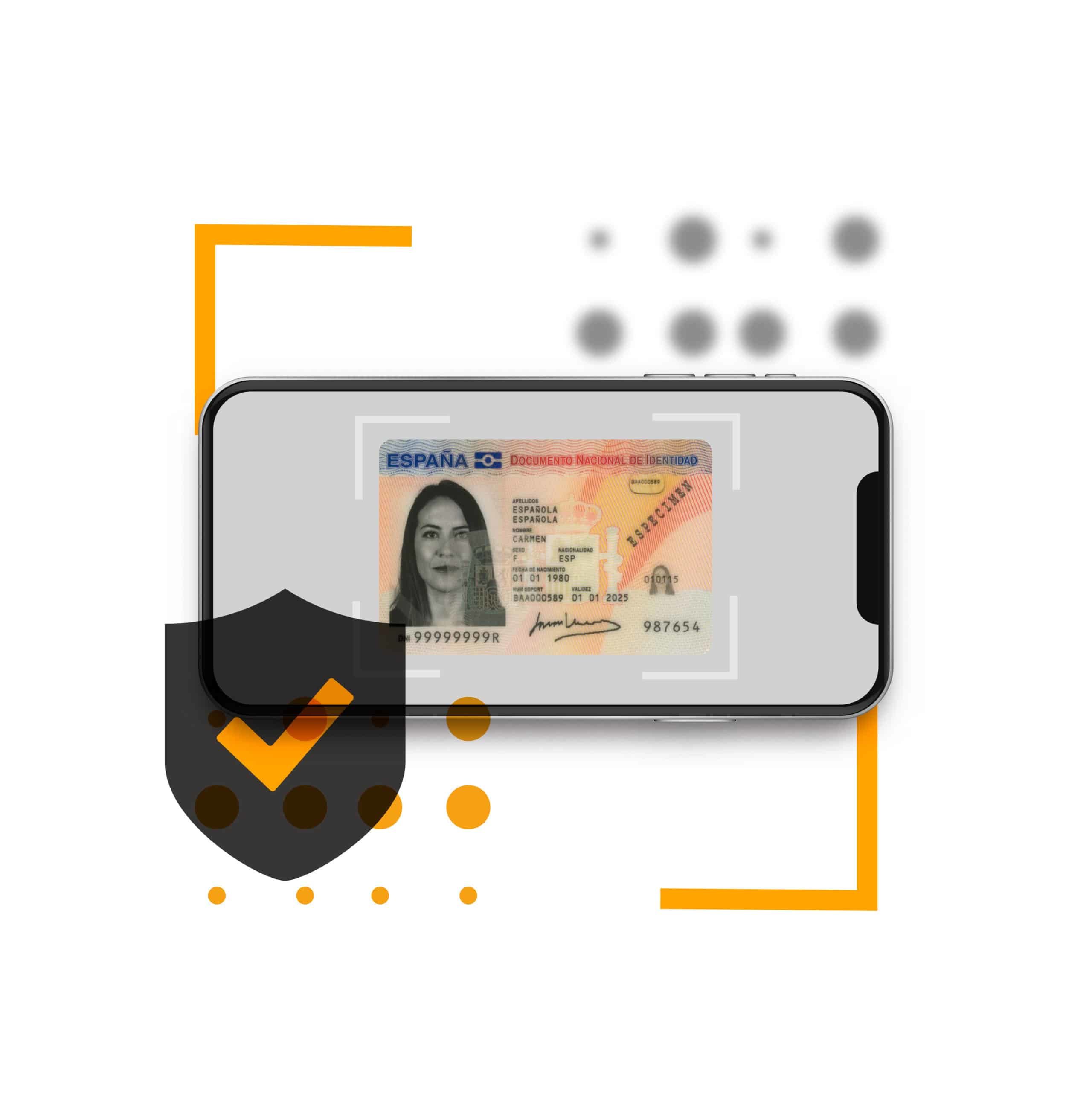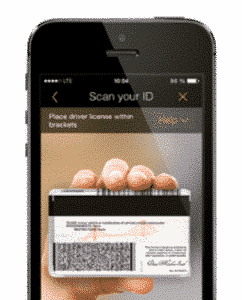 The TrustCloud DocumentID focuses and captures an HD snapshot of the identity document when the user presents it in front of the camera. It also detects the subjects' liveness, so therefore they willhave to naturally blink and make light movements to check that they are present in the process and that their image is not a deepfake or pre-assembled video.
Accuracy and precision,
safe and easy
Our DocumentID digital solution has the highest verification accuracy and precision rates in the market, achieving the correct identification of users' documents 99.9% of the time, whether they are analyzed through webcam or mobile devices' cameras.
TrustCloud DocumentID technology reads and validates official identity documents from 200 countries (sovereign and non-sovereign). It also applies the latest generation of OCR technology, is able to read MRZ codes and barcodes, and can instantly extract the personal data from identity documents, passports and other elements.
TrustCloud DocumentID provides two layers of identity verification (existence of valid document and verification of security checkpoints such as inks and paper type) and two other layers of biometric verification (detection of individual's life and similarity to the document's image) at the same time, which ensure the greatest coverage in detecting fraudulent identities.
Also, as a completely unique service in the market, TrustCloud DocumentID allows for a comprehensive forensic analysis of all presented ID documents, through a network of qualified experts and artificial intelligence (AI) algorithms that apply modern scientific methods for police investigations to the detection of fraudulent documents.
TrustCloud DocumentID is present in the largest, most digitalized and most innovative companies in financial services, tourism, gaming and insurance. Among its customers are 4 of the top 10 European banks.
With TrustCloud DocumentID, your company can apply document verifications through the following channels, providing a fast and easy user experiencie (UX):
Either from a tablet or smartphone with the app.
From any computer with webcam via web or integrated with other systems to validate documentation that has been collected by other methods.
Both the service and the solution comply with the ICA09303 standard on MRZ verification.
In addition, the algorithms used for facial biometric analysis are verified in compliance with NIST (FRVT).
Web and
mobile
TrustCloud Document ID collects the ID document and the user information from any iOS or Android mobile device, as well as from any computer/laptop with webcam, and makes it available to the company in any desired format (via Client Portal), offering Real Time Feedback (eliminates the need to consult information or status manually), and stores all data with an AES 256-bit encryption for a private and secure custody.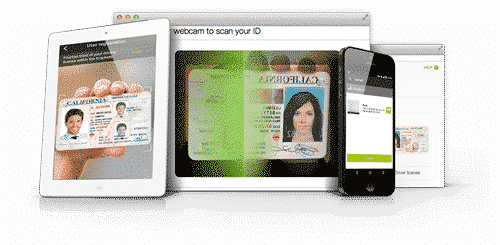 Simple 
API
For integrations with other applications, TrustCloud Document ID offers an easy API and allows improvement in all aspects related to the following areas:
KYC: Know Your Client
Fraud Prevention
Regulatory Requirements
TrustCloud Document ID is PCI DSS Level 1 Compliant and has been certified with the SRCC certificate (Security Research and Consulting Gmbh).

Recognition and validation of all offical ID documents











Real-time Identity Verification