TrustCloud
Patient Identification and Verification
An integrated solution for verifying the identity of healthcare users
TrustCloud allows patients to be thoroughly identified and verified before accessing medical records or setting online appointments.
The healthcare sector benefits from the advantages offered by the TrustCloud platform by managing the gateway to the various digital services offered by their healthcare provider, whether public or private.
That user data is treated
with complete privacy
The different layers of authentication implemented by VideoID, both in its automated and agent-assisted modes, ensure that user data is treated with complete privacy.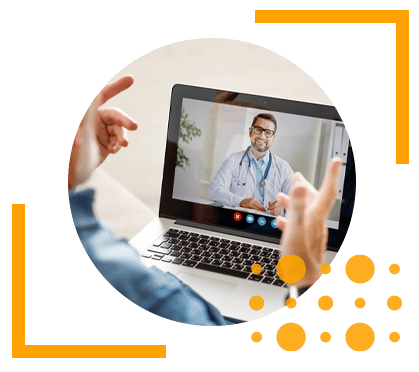 Simple solution for
new and existing patients
TrustCloud offers a simple solution for new and existing patients. The patient's biometric data is extracted and cross-referenced with the documentation provided thanks to FaceID. Once registered, users access the health service's own platform with their unique credentials where they can, among other options:

Manage upcoming appointments.

Consult their medical history.


Attend online consultations.
Facilitate dealings with

hospitals and clinics

Patient verification through TrustCloud provides an extra layer of security with its certified transactions. The agility of the system, the support of specialized agents (in assisted mode) and its full integration facilitate dealings with hospitals and clinics.