TrustCloud
Employee Onboarding
Correct identification of new workers
Know Your
Employee
Working from home or working in hybrid mode, which is when the employee combines face-to-face with remote activity, has experienced tremendous growth in recent years. Job vacancies involving working remotely have doubled in the 2020-2022 period alone. Remote work is already part of the physiognomy of the industrial fabric and attracts talents who are seduced by the flexibility and freedom provided by this type of recruitment. In many cases, the remote relationship begins in the selection process itself, with applicants undergoing tests and interviews via video call. The moment when the employee physically appears before his or her colleague may take a long time or even not occur at all, creating situations susceptible to fraud.
The TrustCloud platform secures the identity verification process for new employees and assures its clients that the person about to join the team is who they say they are and, of course, are also the same person who participated in the selection process and was chosen.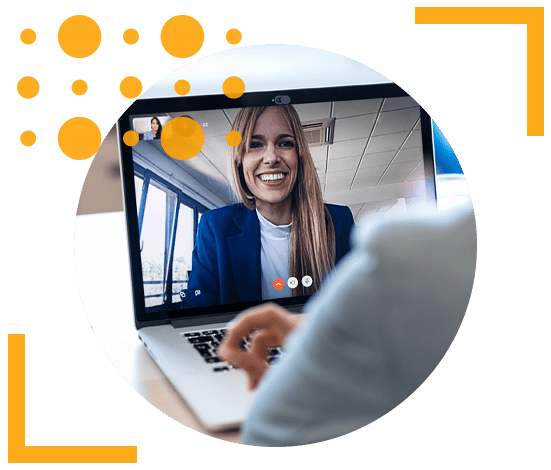 Monitor the identity
of the new employee
TrustCloud offers companies and organizations numerous modalities and layers of security. Thanks to its KYC solutions that monitor the identity of the new employee, and the sum of video identification with document validation, bio-identification and electronic form, clients can be confident that the person completing their onboarding process is the correct one. TrustCloud works to ensure that those who want to impersonate someone, or mask background information, have no chance of succeeding.
Certifies the veracity
of the information
The verification of identity in the case of new employees acquires a great strategic value, making it the basis of the contractual relationship between entities and employees.
TrustCloud instantly clears up any doubts regarding the identity of new recruits and certifies the veracity of the information provided by the candidates.