TrustCloud demonstrates leadership in organizational resilience by achieving ISO 22316 certification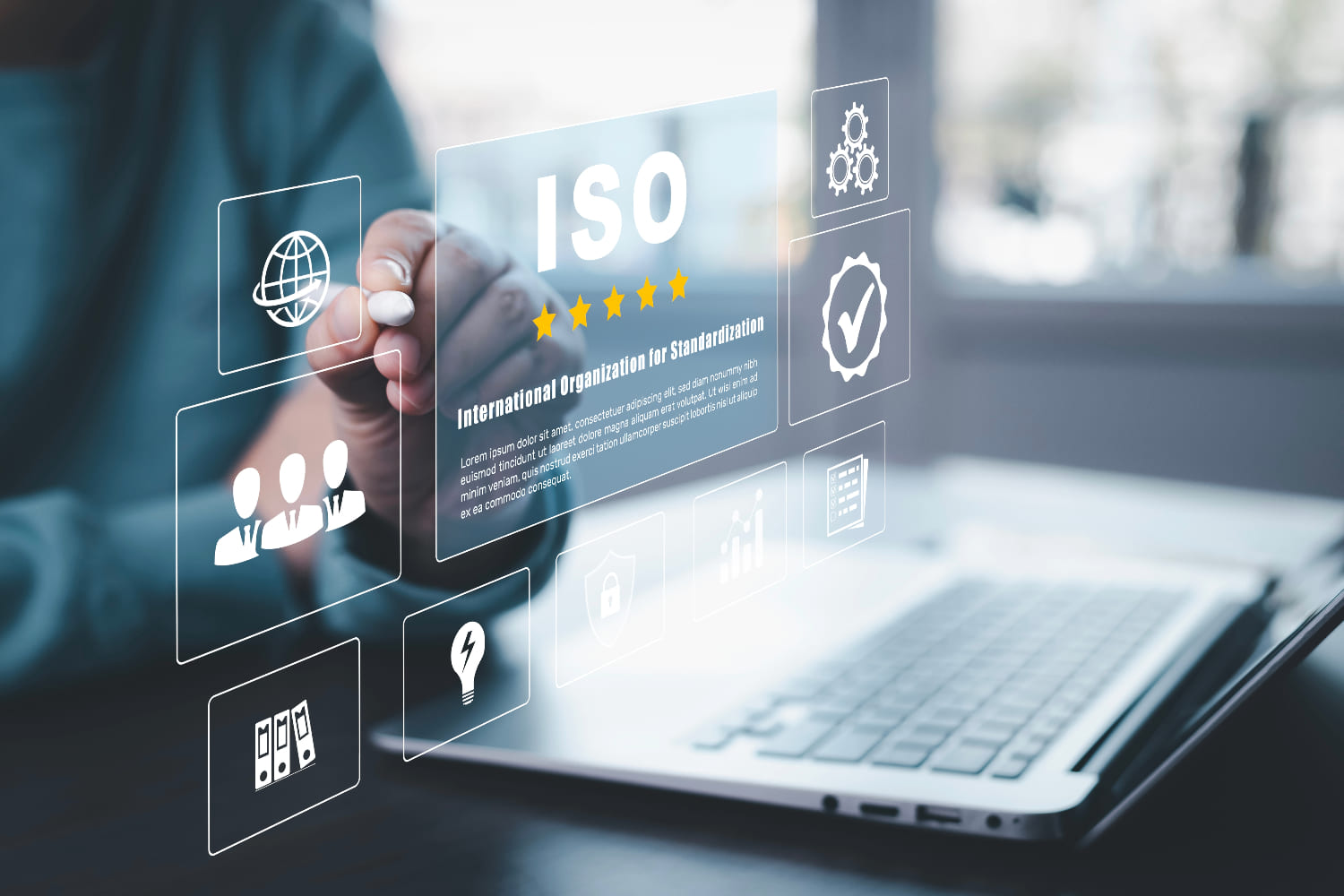 TrustCloud has attained the certification related to the ISO 22316 standard. This standard provides guidelines and recommendations for building resilience – a company's ability to withstand, adapt to, and recover from disruption and crisis.
Q
uoting consultant Sonia Esmeralda Rojas: "Changes come, risks are always present, the unexpected lurks, competition increases, natural disasters are common, industrial accidents happen. This, and many other factors, generate pressure in the business context of such a dimension that, if not prepared from planning, flexibility and organizational culture, the result is failure." 1
The intelligent approach of the standard, which has become part of TrustCloud's catalogue towards resilience, ensures that systems and protocols remain strong, maintaining customer trust at every process stage such as video identification, account opening, biometric recognition, etc. While robustness and security are the backbone of these operations, it is equally crucial that customers do not experience or become aware of possible gaps or issues. TrustCloud always seeks to not only provide a smooth and secure experience for users, but also to mitigate any potential negative impact that may arise, for which ISO 22316 emerges as a great ally. 
A comprehensive standard with ISO recognition

 
Some key aspects it addresses include: 
Holistic approach.

Comprehensive view of organizational resilience.

 

Understanding the context.

Evaluation of the operational environment, identifying external and internal threats and risks.

 

Leadership and commitment.

Senior management manages the appropriate resources for activation.

 

Resilience planning and management.

With plans and procedures, identification of roles and responsibilities, resource allocation, crisis management, and effective communication.

 

Continuous improvement.

Periodic assessment and review of its resilience capacity, identifying areas for improvement and implementing corrective actions to strengthen it.

 
Complementary fields of action
In addition, ISO 22316 proposes the incorporation and development of a variety of complementary management disciplines, such as: 
Quality management.

This approach focuses on establishing standards and procedures to ensure that the organization's products and services, such as video identification or

biometric

recognition, meet customer expectations and needs. Quality management promotes continuous improvement and the delivery of consistent and satisfactory results.

 

Facilities management.

Ensuring that the organization's facilities are properly designed, maintained, and managed is crucial for its resilience. This involves considering aspects such as energy efficiency, infrastructure security, and optimization of available resources.

 

Financial control.

Financial control encompasses budget planning, accurate accounting, and decision-making based on solid financial data.

 

Health and safety management.

Ensuring the health and safety of employees and other stakeholders is essential for the resilience of an organization. Health and safety management involves identifying and mitigating occupational risks, as well as promoting a safe and healthy work environment.

 

Environmental management.

In an increasingly sustainability-conscious world, environmental management becomes a crucial component of organizational resilience. It covers the assessment and mitigation of environmental impacts, the adoption of sustainable practices, and compliance with environmental regulations.

 

Risk management.

Identifying, assessing, and managing risks is essential to prevent and mitigate potential disruption situations. Risk management involves proactive planning and the implementation of strategies to face unexpected challenges.

 
 Surviving and evolving

with the highest compliance

 
ISO 22316 is flexible by definition; it provides general guidance and does not establish specific compliance requirements. If an organization wishes to activate the principles and attributes of organizational resilience described in ISO 22316, it can use it as a reference and adapt it to its particular context, taking into account the organization's specific needs and characteristics. ISO 22316 encourages creativity and innovation in the face of conflicts, as it serves as a container for various management disciplines. 
The proof that recovery and evolution mechanisms are now very important is that since the crisis of 2020, which affected all sectors, many companies have managed to strengthen and grow. 
Loyalty and commitment to company values

:

T

echnological Humanism

 
The proposal emphasizes the idea that everyone, from top to bottom, plays an important role when recovering from a crisis. If there is not a strong commitment to the project to prevent absenteeism and passive behaviors, or if the relationship between workforce and management is seen as a continuous struggle, the capacities of organizational resilience are undermined. 
With this new milestone, TrustCloud demonstrates that it is built on a robust structure, with a culture of resilience fused into its organizational core. As leading figures in technological humanism, TrustCloud aligns itself with standards that highlight not only technical aspects but also broad aspects as defined by ISO 22316, which are crucial when managing identity verification and digital onboarding. 
1 Business Management Resilience in the New Global Reality | Sonia Esmeralda Rojas Rojas. Journal of Management & Business Studies. 2022.