TrustCloud AICR: intelligent and scalable OCR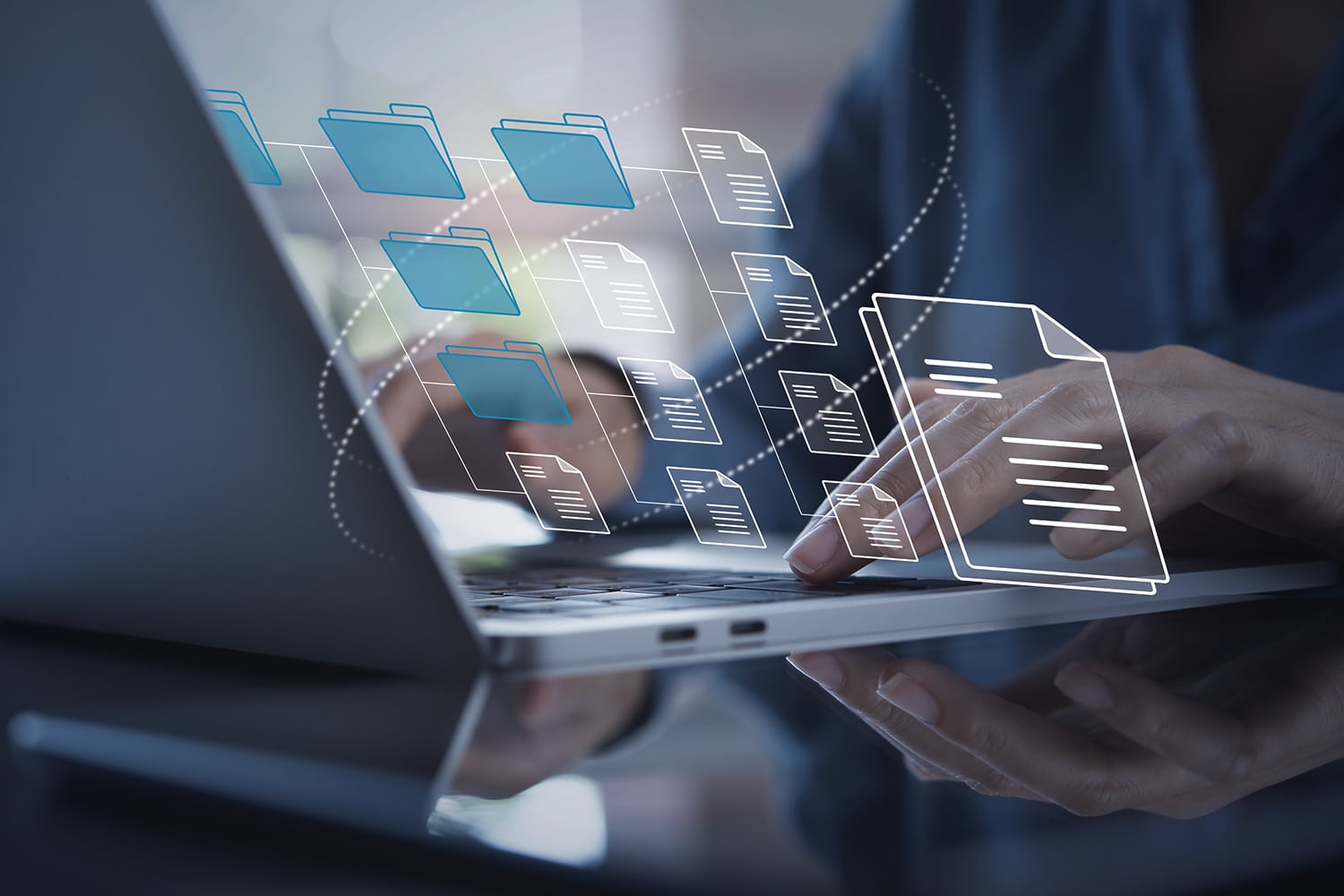 TrustCloud AICR technology goes one step further in the verification of document content, offering companies a revolutionary tool that takes advantage of all artificial intelligence possibilities in character recognition.
I
nvoices, paychecks, lists, travel expenses… Documents are back in style. How do you verify an individual's identity in an onboarding process? By validating identity attributes, for example the mailing address on their phone bill.
To simplify the task of transforming all these documents into editable identity credentials, companies are once again focusing on Optical Character Recognition (OCR) technologies.  These software solutions recognize typed characters within an image and convert them into information that we can interact with using any word processor or indicate through a DMS (Document Management System) where and to whom it should be sent or where it will be stored.
OCR captures every single letter from the physical document and once converted into an electronic file, in seconds it finds the specific data or simply stores it and organizes the information.
Already in the 90s a new system was developed that evolved from the traditional OCR.  The challenge was to be able to recognize and digitize documents with the same accuracy when they contained handwriting.  Thus ICR (Intelligent Character Recognition) was born, virtually recognizing any font or typeface in a scanned or photographed document and overcoming the problems arising from the manual transcription of texts.  It was, in short, more advanced than OCR, detecting complicated styles and even processing documents that were folded or damaged, significantly increasing performance.
As specialists in secure digital transactions and identity solutions, TrustCloud has developed its very own AICR tool.  A tool that goes beyond the simple reading of handwriting and takes the leap to work with all types of documents by applying Artificial Intelligence (AI) to the results and business rules.  It no longer matters whether the data is structured or not, as is the case for forms or official documents with data in fixed locations; the TrustCloud AICR solution processes semi-structured documents, with more or less fixed data, but with locations and formats that can vary constantly, as is the case for delivery notes or receipts; including even unstructured documents, where there is no specific order and where the information can be endless.
The breakthrough of TrustCloud' AICR is that it includes syntactic and semantic pattern recognition that allows it to "understand" content. These abilities open the door to numerous options, such as searching for information in the cloud related to the document or extracting keywords. TrustCloud AICR exploits the possibilities of Artificial Intelligence and is extremely useful in any identity verification process.  It turns an invoice or paycheck analysis into an attribute with which to corroborate, for example, a person's address.  TrustCloud AICR not only extracts the content but is a breakthrough in the analysis of documents as a source of information to build identities, applying a higher layer of intelligence.
OCR technology can, therefore recognize some details that are explicitly included in the document. In addition, by using business rules together with the technology, and complying with relevant data protection rules and our client's instructions, other data may be deducted. From a payroll or invoice, for example, the service can read , the address that appears or estimate annual income.  We verify who the user is and, applying business rules, we can gain a better understanding on whether a person could be eligible to access a certain service, such as receiving a gold or platinum card. To help our clients like banking institutions to take a final, their staff can use our technology to be better informed, avoid the person make several visits to the bank or reducing confronting information siloed in different company departments.