Video sales: guiding consumers with online shopping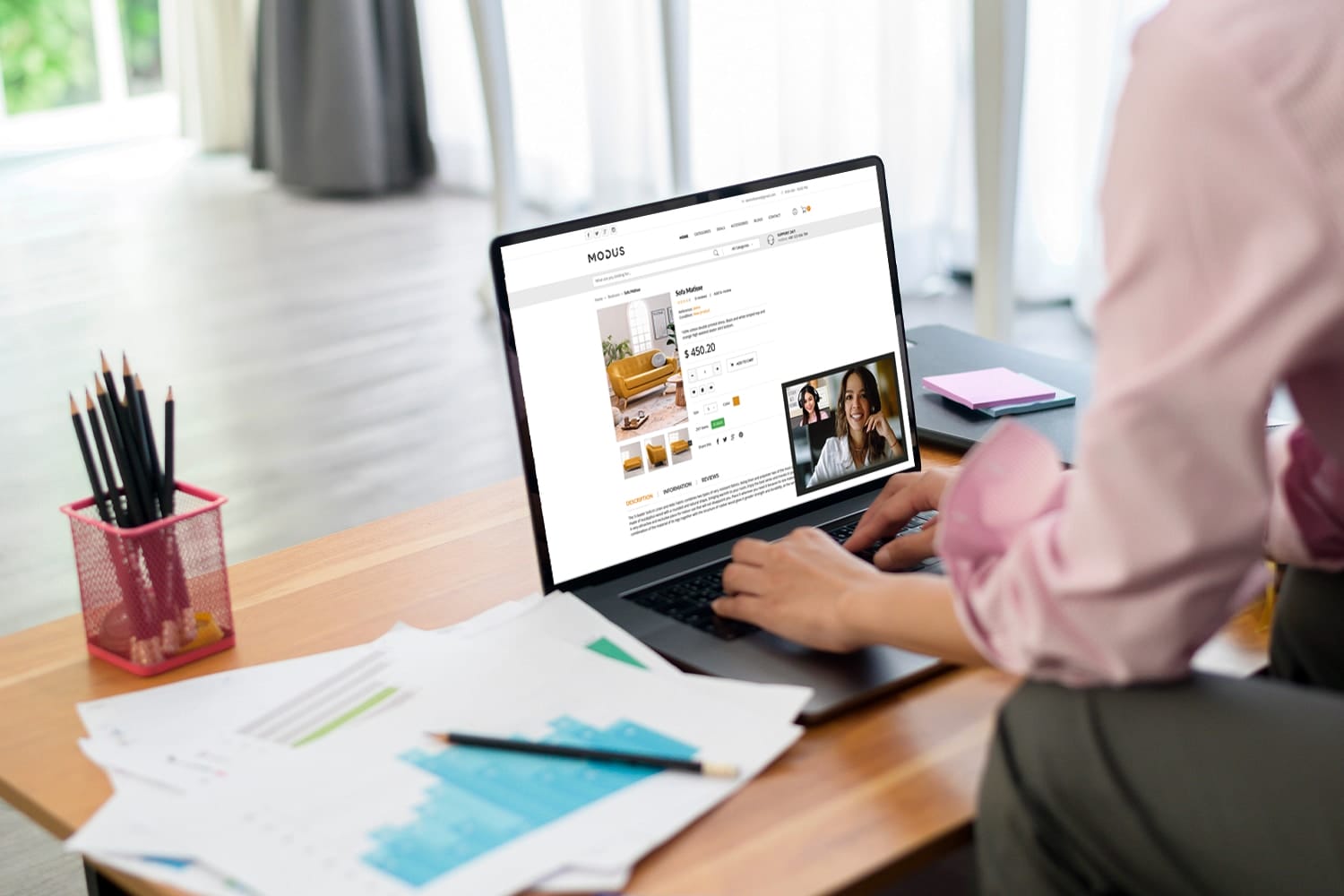 Branddocs provides the necessary technology to assist large retail companies guide their customers through the purchasing process for products that often require advice.
D
igital transformation and the upsurge of social networks are making it easier for brands to develop their online points of sale. With today's tools, costs have been optimized and it is easier to segment and impact audiences. However, the abandonment rate during the purchase process is very high, up to 70%. The reasons are usually related to the fact that information on delivery times, return policy or shipping costs is not provided until the end of the process, the operation is prolonged by excessive clicks (it is considered that the threshold at which the user begins to get bored and the danger of abandonment is multiplied, is only 5 or 6 minutes) or, in the case of more complex products, the customer realizes that he lacks the knowledge to choose the correct item.
What are the products that usually need specific guidance? First and foremost, cell phones and computers, but also technological products and household appliances in general.
Branddocs has been able to identify that need and implement a solution that wanes the barriers between online and traditional shopping. By simply clicking on a button visible on the website or e-commerce, customers will be directed to a store's help desk, here they will be attended by qualified in-house staff.
Let's say a customer wants to buy a laptop computer. The purchase of this type of product usually causes many doubts in the consumer. A computer that will be used for work isn't the same as one used to watch shows and play video games. Furthermore, they usually involve a significant amount of money. Once faced with the actual offer, it is quite common to find it difficult to decide. With a single click, a real person on the other side will provide the shopper with information on the equipment available, study the options that best fit the buyer, compare prices, and describe the functionalities. Once their doubts have been cleared up and if needed, the assistant will also accompany the user throughout the product payment process, clarifying any questions that may arise until the purchase is closed. The remote clerk will even have the ability to take control of the customer's screen and complete the purchase steps directly if necessary. The technology provided by Branddocs is integrated in such a way that the user experience remains highly personal.
Automated chats or services to which no one answers despair customers and undermine the reputation of companies. Branddocs technology eases everyday processes that are sometimes cumbersome and works side by side with companies to strengthen their online sales channels, optimize resources, and avoid losing potential customers, all while preserving a potent and familiar brand image.