The rise of Legal Tech revolutionizes law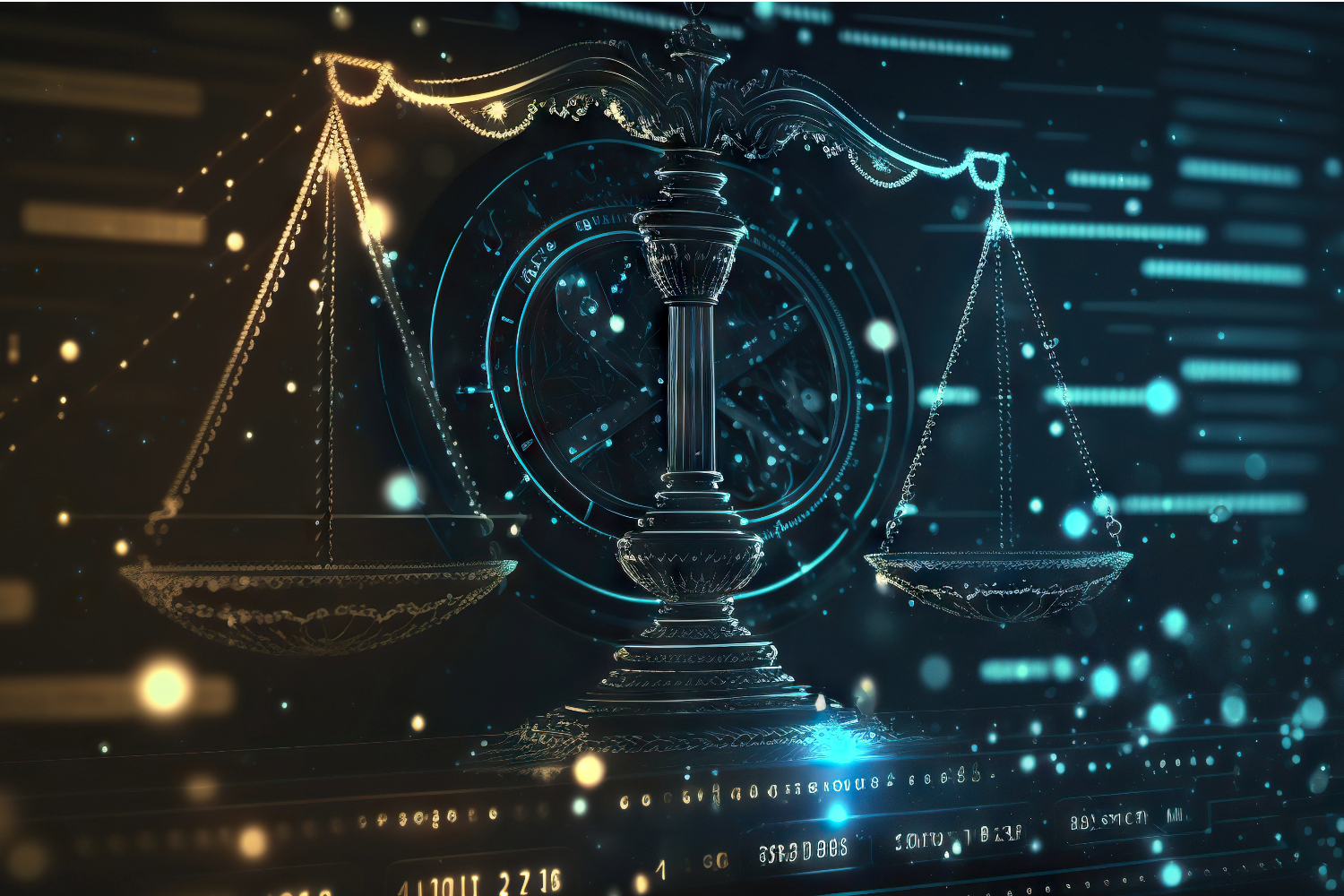 The potential growth of the legal tech sector, which would enable a categorical leap in legal practice, is astounding, but it demands legislation and a change of perspective to accept new approaches, including the possibilities of video verification or biometrics to open processes.
W
hen we talk about legal tech, we refer to two large groups of technological resources. The first of these would cover all those services that facilitate the management of users, reducing or eliminating the need to resort to a lawyer in the conventional way. The second large group would include all the tools used by lawyers themselves to reduce costs, save time and, in short, simplify legal processes.  
According to recent studies, 80% of legal professionals will prioritize the application of technology that will help simplify their procedures by 2024. The expansion of legal tech, and this is where its greatness lies, means making life easier for citizens and lightening the cumbersome tasks of law firms. One of the most common problems for lawyers and legal services is the enormous amount of time they waste on tasks such as checking the status of documents or analyzing documents.  
The adoption of video identification technologies is also revolutionizing new client onboarding in the legal field. These tools allow legal professionals to quickly verify the identity of users and streamline the process of opening accounts and complying with KYC requirements. 
Multiple applications
These technological solutions are revolutionizing the practice of law around the world in many ways. There are online legal research platforms that provide access to a wide variety of legal sources, including cases, statutes, regulations and other legal publications. Other solutions are geared toward automating processes and establishing and improving workflows. Naturally, the technologies applied to the legal sector include electronic signature solutions, document analysis, organization and delivery solutions (saving time and paper), self-identification, video identification, KYC analysis, customer management and invoicing. Neither can we ignore the rise of tools based on Artificial Intelligence that, when applied to this sector, help carry out faster investigations, predict case results, automatically transcribe or review large amounts of documentation. 
TrustCloud articulates a technological proposal with solutions that integrate and facilitate legal activity, placing particular emphasis on digital identification.  
VideoID. Able to be performed by an agent or automatically, TrustCloud's video identification is flexible and robust in terms of compliance.
AICR. Adding Artificial Intelligence to Optical Character Recognition, AICR enables the extraction of data and keywords, the search for related information in the cloud, and the transformation of documents into identity attributes.
Signature. Manages electronic signature processes and combines them with any other digital transaction.

Custody. Custody of digital assets is a legal requirement. It builds trust and ensures that the client has full control over their interests.

 
In a consulting or law firm, all of these solutions are extremely useful for identifying clients, streamlining processes, and building positive relationships from the start. 
Expansion
The adoption of legal tech is accelerating and the market, whose applications, as we have seen, are very diverse, is expected to reach $25.5 billion globally by 2025, representing an annual growth rate of 22% over five years (2020 – 2025). Legal tech is rapidly changing the way legal activities are performed, and this trend is expected to continue as new technologies are developed and new ways of working are adopted. This way of understanding the practice of law and legal advice, more flexible and adapted to the new times, gives rise to new business models, such as subscription-based legal services. It also allows for greater transparency and accessibility in the legal system, something that benefits both lawyers and clients. 
Unresolved problems
Nevertheless, many legal departments and law firms are still unaware of what legal tech can do for them and fail to install the latest technology or that which best fits their profile. Initiatives such as Dutch Legal Tech in the Netherlands are an example of a strategy to promote these systems at the national level. It is no coincidence that this European country holds second place in the Global Innovation Index ranking, only behind the United Kingdom. Dutch Legal Tech is a business support organization with over 1200 members, which organizes events or training sessions to accelerate legal innovation. These projects are born to combat the main hurdles facing the evolution of legal tech. According to Gartner's 2022 Hype Cycle for Legal and Compliance Technologies report, the main reasons for underinvestment in this sector are: 
Lack of understanding

and knowledge about the technology itself among the professionals.

 

I

nsufficient training

, which prevents reading the advantages of adopting these technologies.

 

Lack of resources.

According to data provided by Gartner, 58% of legal services do not have a specific and/or sufficient budget for legal tech. On the other hand, another study published by Deloitte shows an interesting 62% of companies that plan to increase their legal tech budget in the short term.

 
The orchestration and choreography of microservices would be an interesting way to address these shortcomings. Also, to offload tasks such as document verification or KYC and KYB checks into expert hands. To this end, TrustCloud has developed the world's first transactional choreographer capable of handling large volumes of work. 
Improvement margin
Today's lawyers must be committed to continuous training, as they move in a highly competitive environment, where speed and specialization are required. To perfect the legal tech field, greater collaboration is needed between developers, law firms and corporate legal departments, with the aim of establishing standards and best practices for the adoption and use of legal technology. Focusing on the useability of self-identification tools that provide close onboarding, allowing tools to be accessed by lawyers and other legal professionals without the need for specialized training, could also be a defining step in the penetration of legal tech globally. Legal tech must also be developed with ethics and accountability in mind. This entails making sure that artificial intelligence algorithms and systems are transparent and fair, and that bias and discrimination are avoided. In addition, legal education must incorporate the latest innovations into its curricula so that future legal professionals are better prepared to use and adopt legal technology.  
Clearly, legal tech companies must ensure that their products and services meet the highest security and privacy standards while also being ready to adapt to market changes and needs, building solutions that respond to user demands and to new challenges.