Technology applied to patient identification: a boost to digital healthcare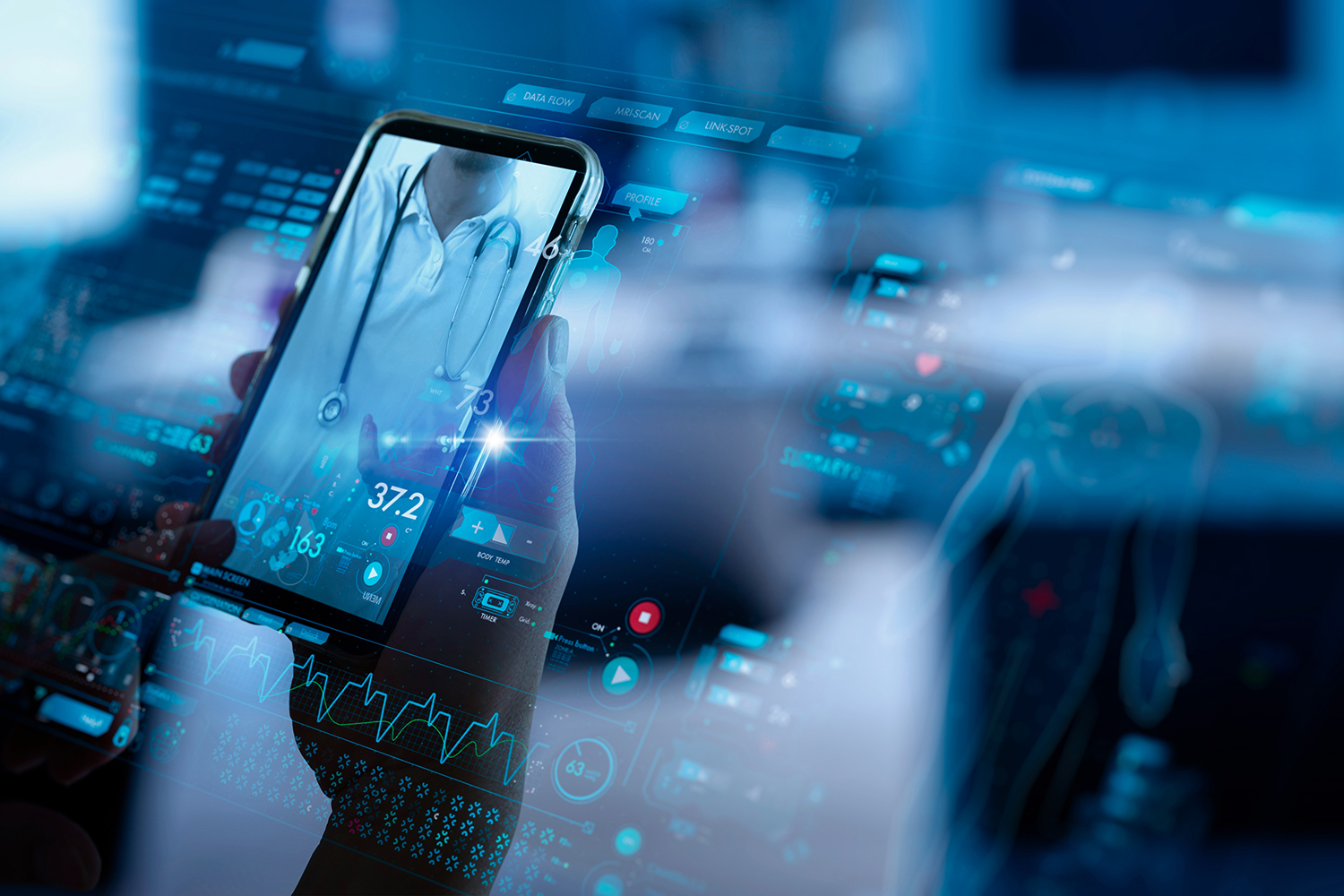 Integrated solutions for the verification of healthcare patients and users are a key part of the development of digital health systems.
W
hen we talk about digital health, we talk about an expanding sector that is day by day offering more and better services, improving people's quality of life and reaching more social profiles. Digital health is also an important economic engine with specific weight, an area with plenty of room for innovation that faces complicated challenges in a society that not only trusts but relies on technology as a tool for progress. 
Overview of digital health 
Monitoring care remotely and improving the quality of life of hospital admitted patients are some of the objectives pursued by digital health management policies around the world. 
The United States accounts for nearly 40% of global investment in the digital health industry, with a turnover that, according to expert forecasts, will reach 150 billion dollars by 2024. Since the outbreak of the covid-19 crisis, the number of virtual doctor visits has doubled and an interesting fact is that for 80% of the people who received online healthcare services during 2020 and 2021, it was the first time. 
China has taken advantage of the possibilities of exploiting companies specializing in digital health to intensify its competition with the United States, progressively increasing its investment and betting on telemedicine and the so-called smart hospitals: healthcare centers that use Artificial Intelligence from the very first step to identify the patient, record their vital signs at all times or even perform remote interventions. This concept is also being tested in other countries. In England, Moorfields Hospital in London incorporates technology to reduce waiting times or access games and entertainment systems for patients, while MacKenzie Vaughan Hospital in Ontario, for example, uses devices to automate comfort elements as well as intelligent vital sign monitors. 
In Germany, the multinational Siemens, which has experienced some turbulent years that have sunk it into a deep crisis, is redirecting its business model towards AI, with special emphasis on digital medicine. In recent years, the legendary brand has developed more than 60 different solutions to automate processes in healthcare centers and hospitals. 
Japan has also seen how certain flagship companies have focused part of their efforts on the digital healthcare industry. This is the case with Fujitsu, which has carried out technological projects to optimize healthcare processes and the management of medical records. 
Estonia is well known for having been at the forefront of digitization and, regarding the healthcare sector, has applied decentralized blockchain technology so that every resident of the Baltic country who has started medical processes, has a digital health record that can only be accessed by authorized people, as well as benefiting from all kinds of medical services and inquiries from any device. 
Integrated solution to improve people's lives
Healthcare built from a technological perspective requires companies committed to the democratization of the media, which from the very first moment take care of every aspect of the relationship between patients and doctors. Identity registration is the basis of a person's healthcare journey, which is why TrustCloud is expanding its scope of action with a solution created to identify and verify patients in detail before accessing medical records, to set appointments online and, in short, to make all procedures easier. The healthcare sector benefits from the advantages offered by the TrustCloud platform by opening the gateway to the various digital services offered by its healthcare provider, whether it be public or private. 
The different layers of authentication applied by the TrustCloud Video ID solution, both in its automated and agent-assisted modes, ensure that user data is treated with total privacy. 
TrustCloud offers a simple solution for new and former patients. Thanks to TrustCloud FaceID, the patient's biometric data is mapped and cross-referenced with the documentation provided. Once registered, users access with their unique credentials to the health service's own platform where they may, among other things: 
Manage pending appointments or request a new one.

 

Consult medical history.

 

Download prescriptions.

 

Make an online inquiry.

 
Patient verification through TrustCloud provides an extra layer of security, as it is a certified transaction. The system's agility, the support of specialized agents (in assisted mode) and the complete integration, facilitate the procedures with hospitals and clinics.