PornHub against Utah's newly imposed verification law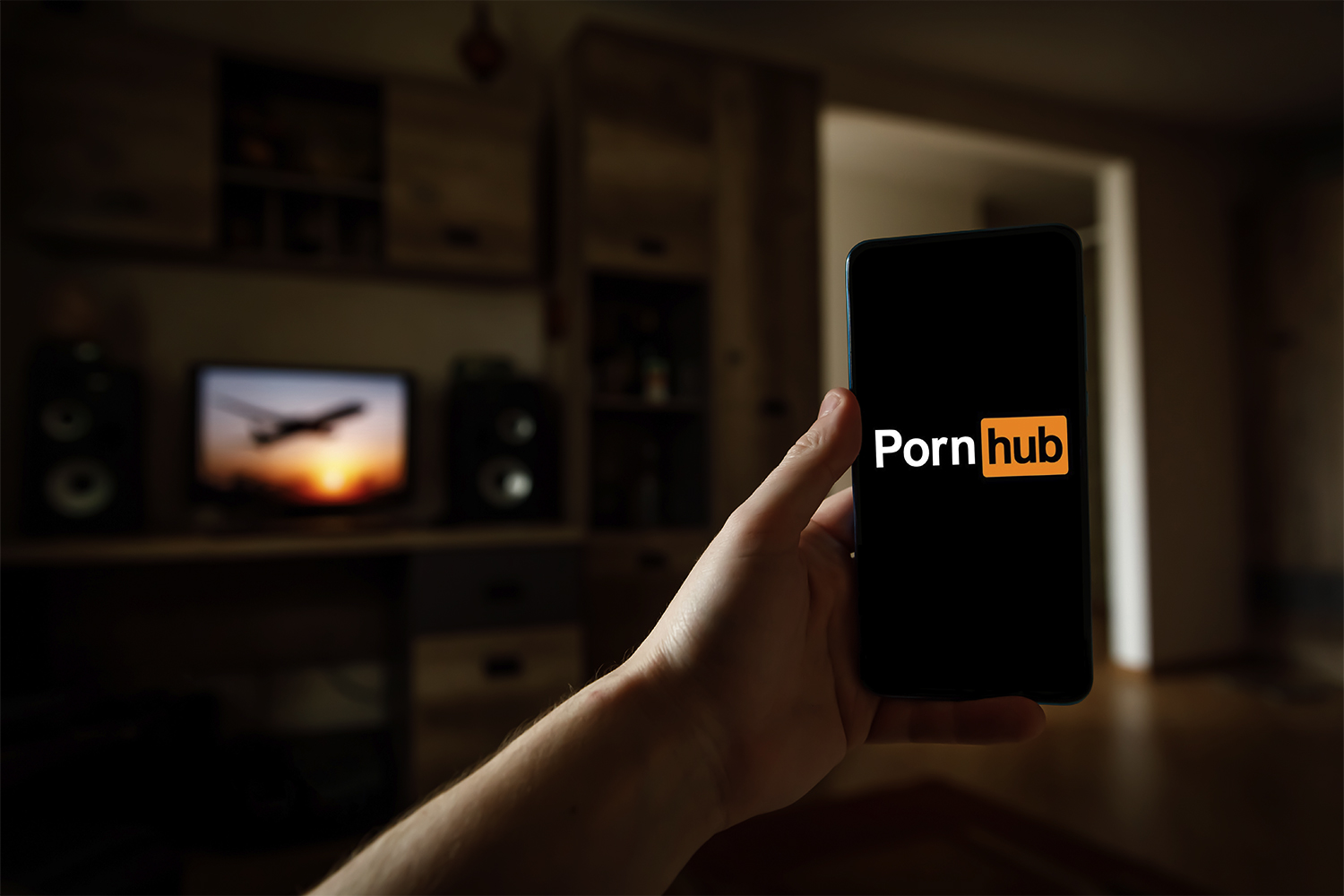 In 2016, Utah declared pornography a "public health problem" as well as an "epidemic that is harming Utah citizens and the nation." The conservative state topped the list for consumption of adult material, prompting the drafting of a law controlling access to X-content websites and sparking a profound debate about the freedoms and privacy of internet users.
P
ornHub and other well-known pornography portals such as RedTube, Brazzers or YouPorn have decided to block access to their content to all users in the State of Utah. This radical decision is the response of these adult sites, all belonging to the digital content creation giant Mindgeek, to a new law that seeks to hold these pages responsible for any harm that minors may suffer from exposure to adult videos. The law, which came into force on May 3 and affects approximately 3 million people, requires that these sites must verify that users are at least 18 years old by three possible methods: by presenting an official digital ID, by using verified government databases, or through an authorized third-party verification service. 
Since the law was activated, PornHub displays a video message where adult film actress Cherie DeVille explains why they are protesting and why they advocate for device-based verification. 
"While safety and compliance are at the forefront of our mission, giving your ID card every time you want to visit an adult platform is not the most effective solution for protecting our users, and in fact, will put children and your privacy at risk. In addition, mandating age verification without proper enforcement gives platforms the opportunity to choose whether or not to comply. As we've seen in other states, this just drives traffic to sites with far fewer safety measures in place. Very few sites are able to compare to the robust trust and safety measures we currently have in place (…) We believe the best and most effective solution to protect children and adults alike is to identify users by their device and allow access to age-restricted materials and websites based on that identification. Until a real solution is offered, we have made the difficult decision to completely disable access to our Utah website." 
The Free Speech Coalition (FSC) has shown its support for PornHub and the rest of the affected websites by leading a lawsuit against the new regulation. The FSC argues that this law is a frontal attack on freedom of expression and a violation of the privacy of users and that, in addition, the only thing it will achieve is to divert minors to more dangerous sites and to search for content on the dark web, just as Cherie DeVille states in her announcement. In a letter published both on its website and on social media, the FSC points out that the law is "vague" and the requirements for compliance contradictory, that the verification methods it requires do not consider several factors, such as the fact that Utah does not have a system for verifying driver's licenses. In addition, it does not require third party providers to be aware of security standards, such as ISO or SOC, commonly used by trusted identity verification services. Other verification means such as physical documents, biometric analysis or banking information are not even contemplated by the regulation. 
Todd Weiler, a Republican senator and the main promoter of the law, defended the proposal on his Twitter profile, highlighting the hypocrisy of PornHub, who has adopted similar measures in other states, such as Louisiana, with a comparable law that has been in force since January 1st, 2023. The FSC has responded directly, insisting that Utah does not have the necessary technology. Weiler has received many letters against the law, some of which have been published by the senator himself. Many citizens believe that it is the parents' responsibility and not the government's, to keep children away from content deemed dangerous. Although the new rules are not an outright ban, they do have the effect of removing distributors from the market. Opponents claim citizens' independence and freedom to decide how they manage their children's education. They also warn of the precedent that the law may set by requiring identification to access certain materials, as it is the first step in further controls. Weiler insists that it is not their intention to ban any adult from accessing pornographic content and that blocking PornHub is an exaggeration and a "publicity stunt" to pressure lawmakers. 
Mindgeek says it is willing to collaborate hand in hand with the authorities, to work on device-based verification methods and enable them on all its platforms. 
At the international level, other territories have tried to draft texts that would restrict access to pornographic content, but none of them have been successful in their attempts to do so. The UK failed to implement age verification on adult content websites, despite its attempts in 2019, but has recently reconsidered adopting similar measures. France is working on a law that would come into force next September and block such content for anyone who does not identify themselves with a digital certificate. The French data protection agency, however, recently concluded that currently, there is no sufficiently reliable, comprehensive and privacy-friendly solution for age verification on these sites. In addition, it noted that users can often circumvent local bans by using a virtual private network (VPN), which is already happening in Utah, where they are experiencing spikes in searches for such a system to bypass the block.