The relentless increase in fraud numbers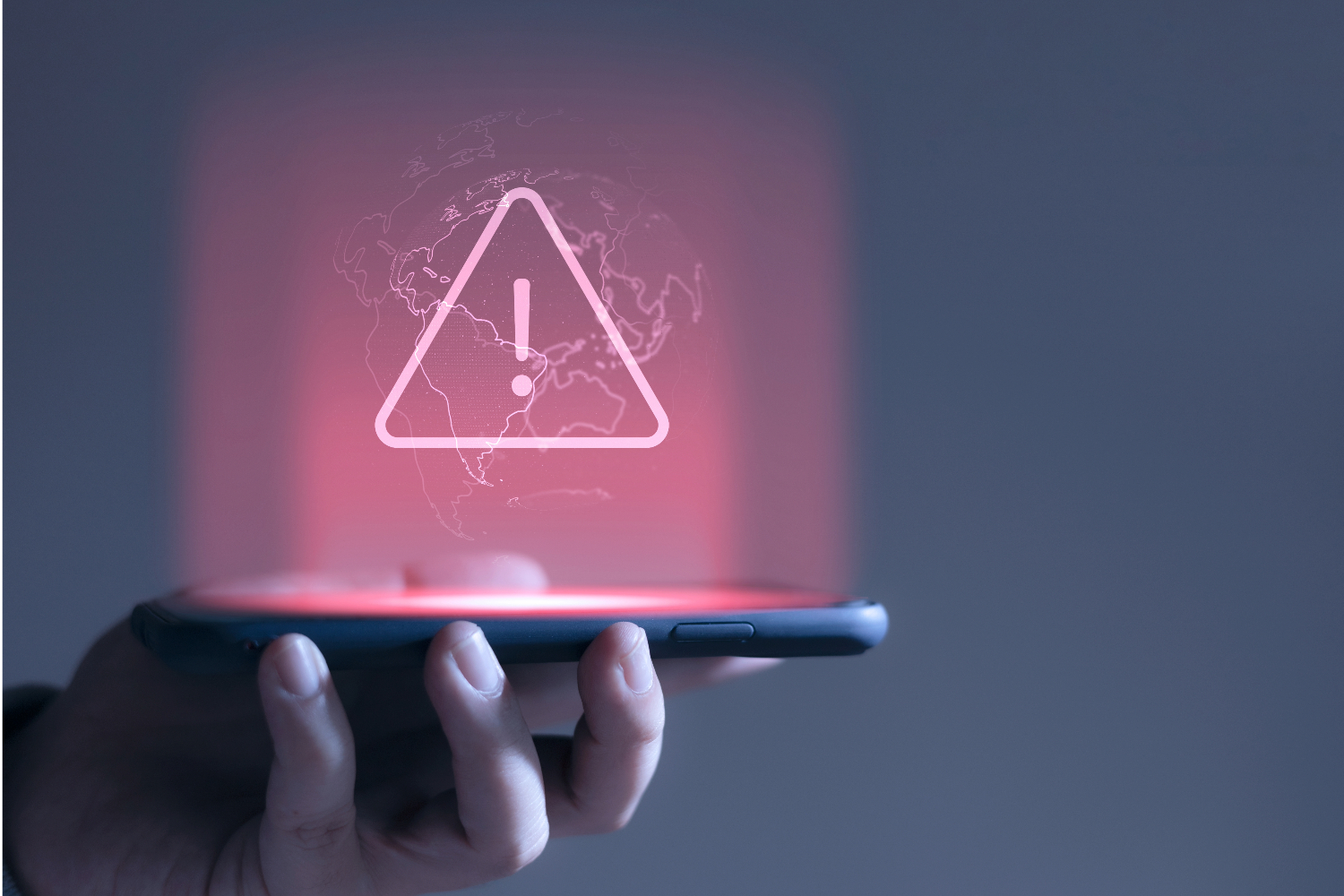 The landscape of online fraud is changing rapidly, making it very important to stay on top of the latest trends in digital security and take proactive steps to protect our online information.
T
he numbers speak of an unstoppable expansion of available digital services, however, they come with a collateral increase of threats. 63% of the world's population uses the Internet, that is more than 5 billion people. In 2021 alone, this figure grew by 200 million. The percentage of cell phone users is even higher, reaching 67% of the total, and the number of social network users is close to 58% (approximately 4.6 billion). The massive amount of daily transactions that take place on the Internet are a genuine banquet for those who seek to break the law. Telemedicine, online banking and e-commerce are expanding and making people's daily lives easier, nonetheless they also open the door to illicit access and fraud in many different ways. For each new type of service, there is a different type of fraud. 
Synthetic identities and other evolving techniques
According to a study by Idology, 46% of companies have been affected by some form of fraud in the last few years (2020 – 2022). All indicators suggest that synthetic identity fraud is one of the greatest enemies to beat. In the same study, 70% of respondents indicated that this type of scam, which involves combining information from various sources, such as social security numbers, birth dates and addresses, to create an entirely new but fictitious identity, is a bigger challenge than the traditional impersonation. In the United States alone, fraudulent credit authorizations resulting from synthetic identities led to losses of $1800 million in 2020, and this is expected to rise to nearly $3 billion by 2025. Still, 23% of companies admit that this is the fraud they must deal with most frequently. 
According to another recent study, in 2022 cyberattacks increased globally by 38%. In the United States, this percentage rises to 57% and in the United Kingdom to 77%, this means that an attack took place every 7 seconds in the British Isles. 
This group would include a variety of tactics such as password theft, malware delivery or phishing. Attackers are expanding their targets to collaborative tools such as Google Drive or Slack, where a great deal of sensitive information is shared. In addition, generative Artificial Intelligence is in the spotlight, with doubts about its ability to safeguard data or whether its operation may be enabling criminal activities. 
Organized groups of hackers use automated scripts, mass scans in search of vulnerabilities, in order to take advantage of companies that do not keep their systems up to date. 
All digital services on alert
Between 2019 and 2022, the number of digital transactions grew by 80%, according to TransUnion's State of Omnichannel Fraud Report 2023, which analyzes activity in 18 countries. As a result, fraud of all types has also grown in tandem. These are the sectors that have seen the highest rate of attempted fraud, as well as the most common form of fraud in each sector. The change in this rate in the 2019 – 2022 segment is shown in parentheses below. 
Travel and leisure.

Credit cards (117%). Buying airline tickets or booking hotel reservations through digital platforms is so common nowadays that, according to the data in this study, the travel sector is the one that has suffered the most from the surge in attacks. The creation of fake websites and illegitimate requests for bank details causes millions of dollars in losses every year.

 

Logistics.

Shipment fraud (63%). To take advantage of the growing volume of online shopping and the product traffic it generates, criminals send fake emails to divert orders or request private financial information and place these orders with legitimate victim data.

 

Financial services.

Identity theft (39%). The true workhorse for banks and fintechs: the creation of false or synthetic identities, as mentioned above. To fight this problem,

verification

methods are becoming increasingly sophisticated.

Biometrics

, behavioral analysis or the application of reusable identities are a real firewall against attackers' attempts to impersonate someone they're not.

 

Insurance.

Third-party fraud (22%). Digital channels make it easier to manage claims, but they also multiply the channels through which false claims are submitted, resulting in significant losses for insurance companies.

 
63% of consumers would not visit a website again if they had the faintest suspicion that they might be subject to fraud. The impact of all this confusion of activities translates into dissatisfied customers and a loss of trust and credibility. The rate of customers abandoning their shopping cart at an online retailer due to security concerns is 48%, a percentage that rises to 55% when it comes to opening bank accounts. In times when digital identity is becoming more and more important, guaranteeing not only fast, but also secure and transparent bank onboarding should be a priority for institutions and developers. 
Feeling confident that personal data is protected is the most important quality for an online consumer when choosing a company to start a digital relationship with, even above having easy payment processes or easy access and authentication. 
Fraudsters are devising new ways to impersonate identities or divert funds. The troubling numbers that the studies on cybercrime so often reveal translate into more nervous and impatient consumers and, therefore, lower revenues.