Electronic identity hits video games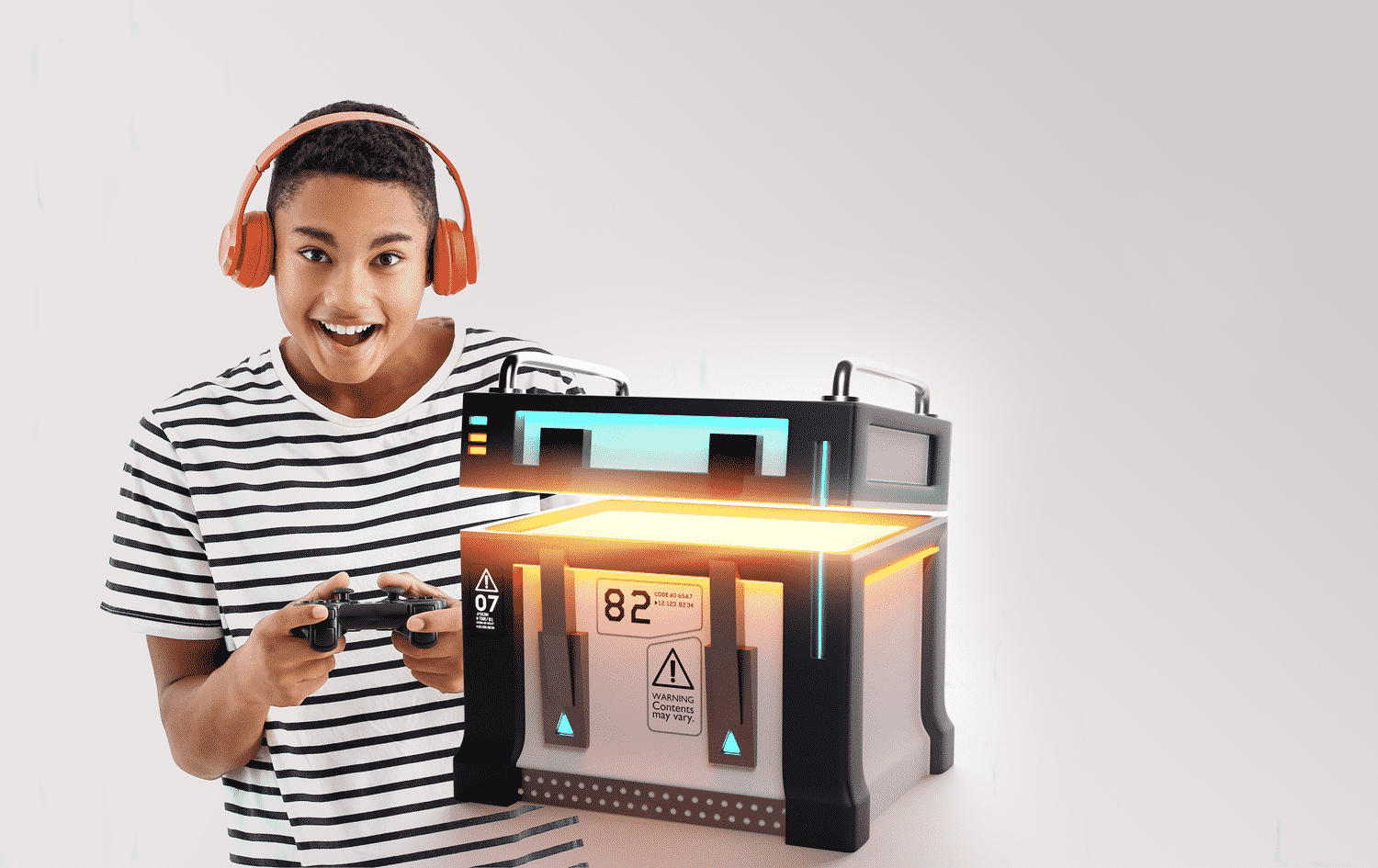 Reward boxes or loot boxes can be a problem for young people
The use of Internet sites and products by young people is increasing, and among them, video games stand out. Many of these games have added Loot boxes to their products.  
Loot boxes are the item where the player receives in-game rewards such as extra items to customize the avatar or weapons to use in the mission.   
The value of the loot box can be paid with virtual currency or real money. Many of the free-to-play games offer the possibility of obtaining additional resources through micropayments, either by PayPal or credit cards.  These two payment methods do not require identity verification, so there is a risk of consumption of these games by minors.   
Most of the time, purchases in the loot box are made blindly, i.e. the products obtained by users are randomly distributed by the game. It is a matter of luck to achieve the objective sought by the player. For this reason, they can generate addiction in the player. Thus, companies in the sector have been forced to regulate themselves as if they were gambling games.   
It is clear then that the only way to comply with loot box legislation is through electronic identity. Players will have to prove their identity before they can access the reward boxes.   
Once the user is digitally identified, the owner of the video game will be able to know the country from which the user connects as well as their age, in order to apply the corresponding legislation. It will also be able to detect if the user is using a credit card that does not correspond to the user or a payment greater than that allowed by the law of that country. In this case, the system will be able to cancel any of these operations.   
The electronic identification companies will have to provide the necessary facilities and constant improvements so that the video game sector can guarantee the responsible use of the same and avoid possible fraud.