Digital ID to the most populous countries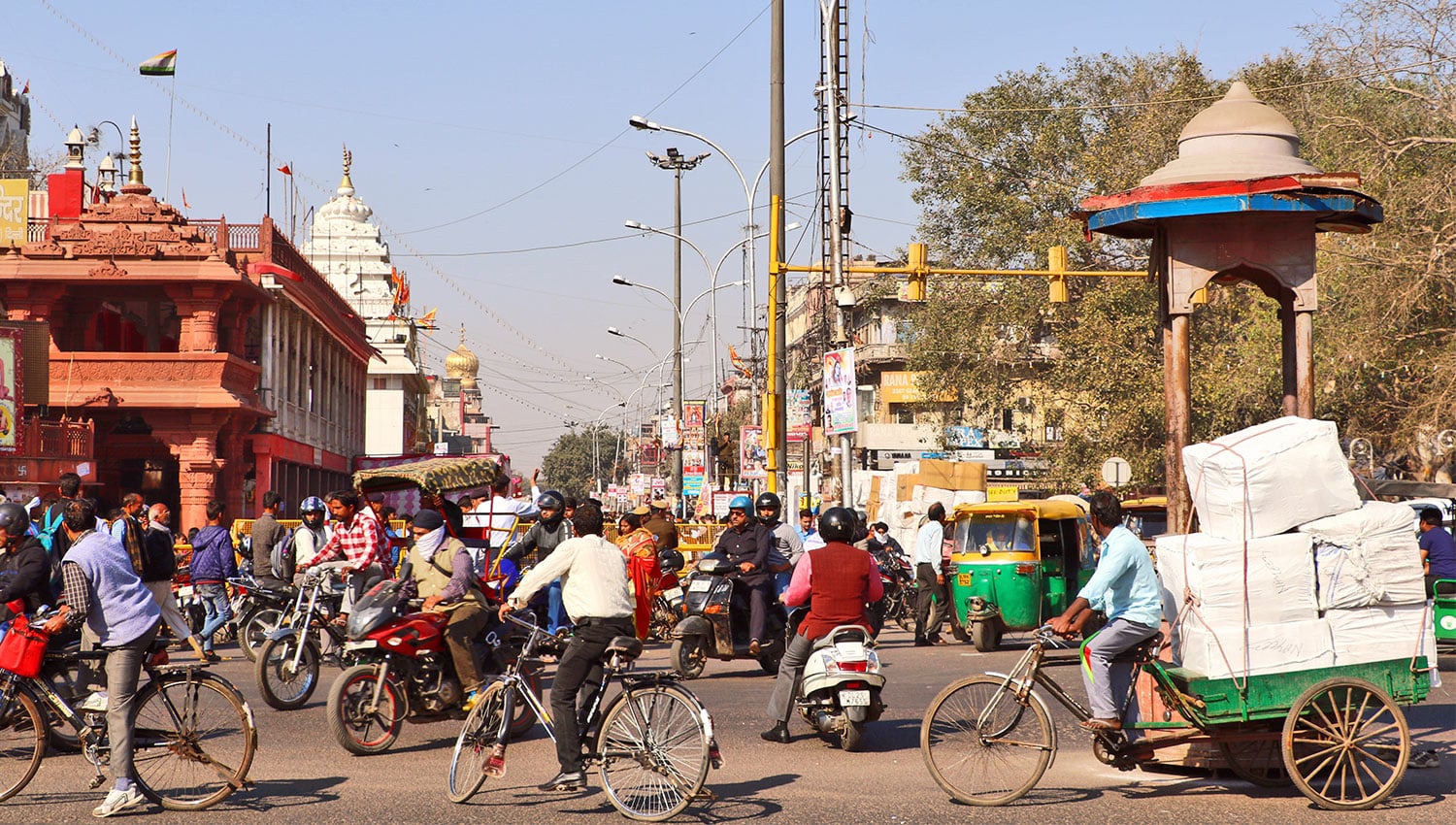 In a digital-led world, many countries have yet to adapt and integrate Digital ID. With a special focus on the financial system, Digital ID is essential to give people the possibility to access the financial system and government services. But it is not all benefits, as it also brings with it certain risks, as institutions or individuals can misuse databases of personal information: 
Identity theft. 

 

Fraud. 

 

Surveillance. 

 

Loss of privacy.
An overview of the state of Digital ID in the world's 10 most populous countries, where 58% of the global population resides (China, India, the United States, Indonesia, Brazil, Pakistan, Nigeria, Bangladesh, Russia and Mexico) shows. The highest and lowest rates of population without ID, and at both ends of the spectrum of technological advancement. 
China
Resident Identity Card
Upon reaching the age of 16, all Chinese citizens must obtain a national resident identity card. The card records name, gender, ethnicity, date of birth, address, ID number and photograph. The second generation cards, introduced in 2003, are machine-readable and have an integrated chip and encrypted code. 
Virtual identity card
China is working on a virtual version of the resident identity card, which would have the same validity as the physical card.    
The name
As for the registration of names, these appear on the Resident Identity Card in Chinese characters. Non-Chinese ethnic names and foreign names are translated into Chinese.   
India
Aadhaar, the world's largest biometric identity system
Nearly 90% of Indian citizens have voluntarily enrolled in Aadhaar (the Hindi word for "foundation" or "base"), the world's largest biometric identity system. People enrol by giving their fingerprints and/or iris scans in addition to supporting identification documents, and in return receive a unique random Aadhaar number.  
Aadhaar has encountered difficulties with data leaks and fraud. The Supreme Court of India has since banned access to Aadhaar data by private companies, which has removed some of the benefits gained from the system. 
In development
With a near-universal identification programme, India can work on bringing other technologies and programmes to a larger part of its population. So far, only 30 per cent of Indians have access to the Internet, and less than 3 per cent are included in the taxpayer database.   
India has succeeded in enrolling nearly 1,000,000,000,000 people, thanks to the rapid creation of some 50,000 registration points in locations accessible even to rural residents, the creation of a system of competition between public and private sector entities such as registrars, incentivising them by paying a one-time, successful registration fee rather than on an hourly basis, and the design of extremely inclusive and flexible documentation requirements. 
USA
Digital Identity Documents
The US does not have a standard national ID card. States issue driving licences and non-driver's ID cards, and the US State Department, equivalent to foreign ministries in other countries, issues passports and national ID cards. All of these documents can be used as means of identification. 
The REAL ID Act of 2005 established as a standard that state identification must include full name, date of birth, gender, unique identification number, address, signature and photograph. As of July 2019, 50 states and territories have complied with the REAL ID Act and 6 have received extensions. 
Improvements in development
The US could reap significant economic benefits from the secure exchange of medical data, creating efficiency gains in the healthcare industry. Digital talent sourcing, which helps companies find skilled workers quickly, is another growth opportunity that could increase the employment rate of the workforce.  
The US Internal Revenue Service estimates that the average taxpayer spends 13 hours preparing and filing taxes, though only in the US, while in Estonia, electronic tax filing with digital identification has reduced total tax filing time to three minutes. 
Indonesia
e-KTP Document
The Indonesian e-KTP (Identity Kartu Tanda Penduduk Elektronik) electronic identity card was introduced in 2011. It contains unique biometric data, such as full name, date of birth, religion, occupation, address and marital status. It includes a microchip, a unique serial number and contactless technology. 
Need for improvement
The e-KTP programme has had problems with the procurement of hardware, software and blank ID cards, and there have been convictions for corruption.  
Indonesia also has a lot of work ahead to integrate the e-KTP into various government programmes and to streamline the bureaucracy surrounding it. For example, card procurement and distribution remains a major challenge.  
When the e-KTP was launched, almost 800,000 people tried to apply for more than one electronic ID card. Many of them were polygamous men with multiple wives. Under the previous manual ID system, it had been easy for them to obtain more than one ID. But the digital programme collects fingerprints and retina scans, so duplicates are quickly detected. 
Brazil
Two identification systems
Brazil has two identification systems. The Registro General (RG) is the official national ID card, which contains the person's name, date of birth, parents' names, signature, fingerprint and unique number. As of 2017, RG cards are machine-readable.  
The Cadastro de Pesonas Físicas (CPF) is a federal taxpayer number for Brazilians and resident foreigners. The government has recently issued the "e-CPF", which is an electronic document that can be used as a public cryptographic signature key throughout Brazil. 
New digital ID programme
Brazil is preparing to launch a more advanced digital identification programme in November 2019. The National Identity Card (DNI) connects to a national database of biometric information that has collected data on 100 million Brazilians to date. Plans for the future include the integration of social security numbers, birth and marriage certificates, and public healthcare registration data. 
Increasing financial inclusion would reduce the credit gap by giving people better access to the financial system. The government could also bring in more tax revenue and reduce fraud.  
The number printed on the document [CPF] is an eleven-digit number. The last two digits are the result of an arithmetic operation on the previous nine numbers, so any typing error will result in an invalid number. At first, the number was temporary, but as too many people used different numbers to evade taxes, it is now permanent, although it is cancelled after some time after the person's death. To prevent people from obtaining more than one registration, the registry verifies the date of birth, the mother's name and the voting registration number. Due to the permanent nature of the register, it is not necessary to have the physical card, but only to remember the number.