Employee Onboarding. Solutions that adapt to the new labor scenarios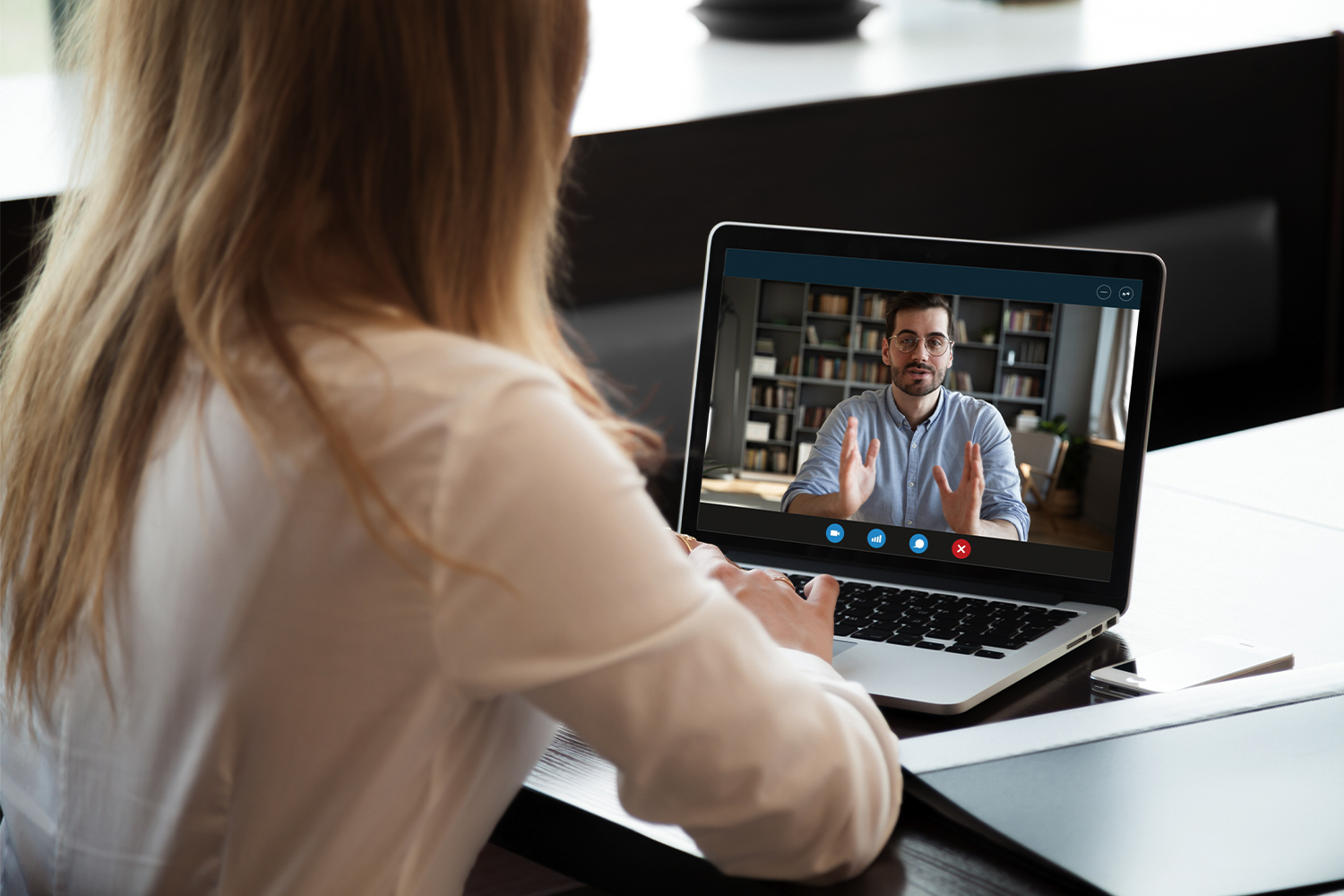 Remote work has been gradually expanding and taking on new forms with a very significant surge since 2020. Carrying out an employee onboarding that is effective and adaptable to change has become essential in a digitized and globalized world.
T
he structure of most sectors has undergone changes in one direction or the other, brought about by the possibilities of remote or hybrid work. Offices have been emptied and all processes have been permeated by screens and online collaboration applications. Improved technological resources and new corporate approaches to employee relations and productivity have also been essential factors in these changes, which have allowed firms to hire workers from all over the world and allowed workers to have more flexibility and autonomy. Companies have understood that offering the possibility of working from any location is also a way of retaining talent.
New spaces, new dynamics, new ways of understanding the onboarding of a new team member
Creativity has led to the emergence of new forms of working beyond the office, such as coworking spaces: places where independent professionals, entrepreneurs and small companies can work together in a collaborative and shared environment. Connected to the concept of flexibility, coworking spaces do not understand rigid schedules and serve as a meeting place to optimize resources, but also for workers from common fields to collaborate and share ideas while maintaining their independence.
In this scenario of constant adaptation, job interviews have also had to evolve to become more precise, more humane and more secure. The interview has become a two-way knowledge exercise that goes beyond the limits of a simple questionnaire on previous experience and academic background. There is greater focus on the applicant's communication and conflict resolution skills, and the aim is for the applicant to fit in with the company's culture, aligning him or herself with its objectives and values.
Processes affected by fraud
Needless to say, remote resources have also seeped into the selection process and job interview scams have become increasingly common. One of the most widespread frauds is impersonation, which can be very difficult to detect especially in virtual interviews. Impostors go as far as using fake ID documents and deepfakes or even create fake profiles on social networks to appear to be someone else. In addition, they can use social engineering techniques to persuade employers that they are the right person for the job. The problem with impersonation is that it carries very serious consequences for employers and for real job applicants. Employers may hire an impostor instead of a qualified candidate, which means a sure waste of time and money. In addition, genuine job applicants may lose the opportunity to get a job due to the "competence" of an imposter. To avoid these scams, it is important for employers to undertake appropriate security measures during the interview process to verify the identity of the interviewee and ensure that they are hiring the right person.
Creating a completely fictitious identity or combining real traits of different people with invented attributes (known as synthetic identity) to get a job, may seem extreme, but it is quite the common tactic. In recent years, a new form of scam has spread, it consists in recruiting someone to do the dirty work of impersonation, so that the "real" person can then apply for the corresponding position. This is known as bait and switch, a well-known term in the field of sales and marketing that refers to ploys in which a product is offered with very good conditions that does not exist or is never really sold, with the aim of "trapping" a customer.
A robust KYC process
Thus, the moment when a worker physically shows himself to his colleagues can be prolonged or may even never occur, creating dangerous situations. To avoid this, companies need to strengthen their security protocols, perform background and reference checks on candidates, reconfirm the validity of official documentation to verify their identity, reinforce processes with telephone or video call interviews or face-to-face activities and, of course, use identity verification software. Fortunately, today there is greater awareness of the consequences of an attack or impersonation and of the importance of keeping IT solutions up to date and adopting strict controls in the field of know your customer (KYC).
The TrustCloud platform secures the identity verification process for new employees and assures its clients that the person about to join the team is who they say they are and, of course, that they are the same person who participated in the selection process and was chosen.
TrustCloud offers companies and organizations several modalities and layers of security. Thanks to its KYC solutions that monitor the identity of the new employee and the sum of video identification with document validation, bio-identification and electronic signature, clients can be confident that the person completing their onboarding process is the correct one. TrustCloud works to ensure that those who want to impersonate someone or mask background information, have no chance of succeeding.
TrustCloud instantly resolves any doubts regarding the identity of new recruits and certifies the veracity of the information provided by the candidates.