Digital wallets: a revolution banks must embrace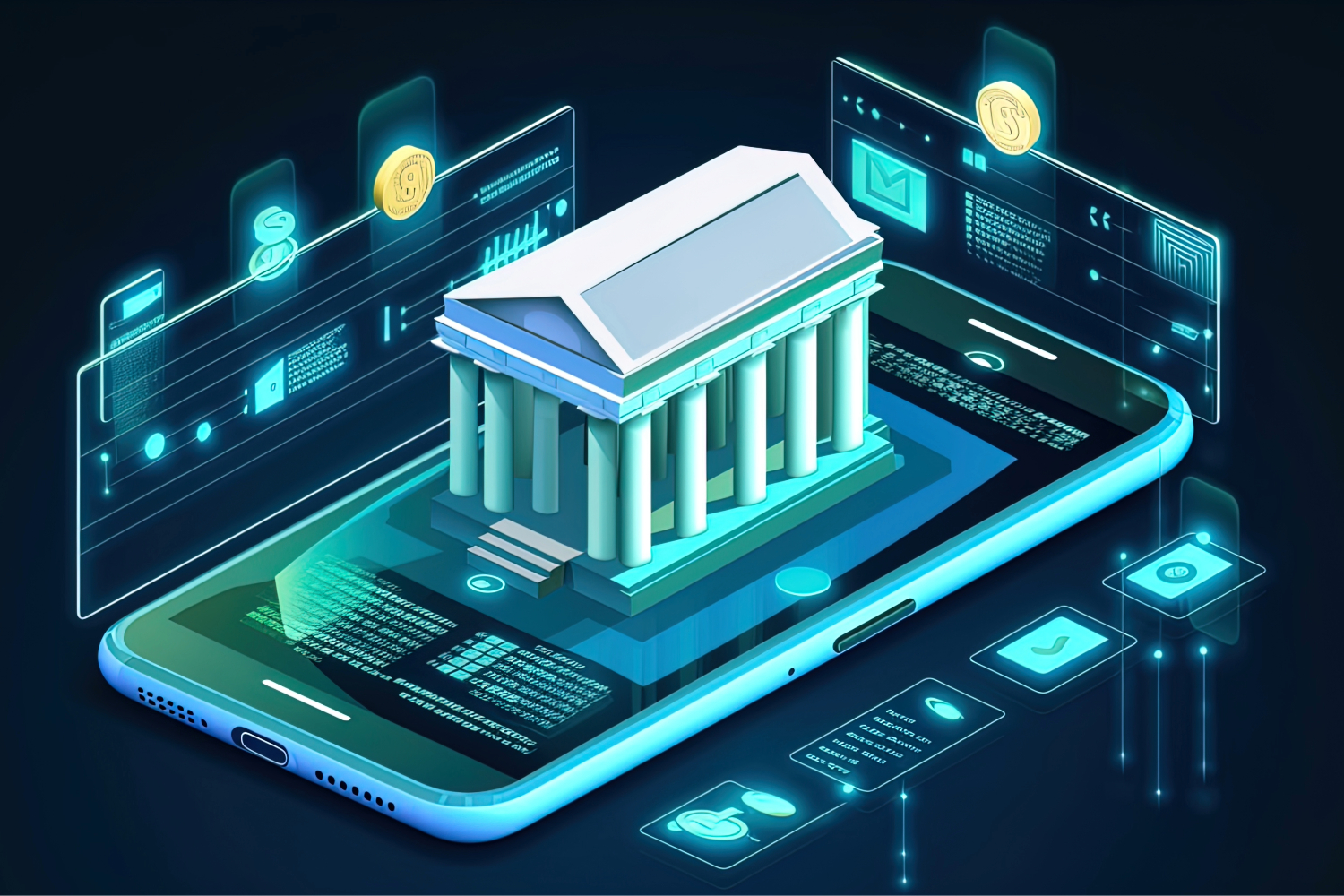 Payment innovations are reshaping the international monetary system and the way we conduct transactions.
A
pps that help us organize our finances, the cryptocurrency market and digital wallets are all here to improve our daily lives. There is still a long way to go in the case of wallets, where banks and other providers need to build intelligent and educational strategies with citizens so that these understand their benefits. 
Digital wallets are becoming an increasingly popular option for people who want to have greater control over their finances and a more convenient access to them. 
Advantages
These digital wallets are basically electronic wallets that allow you to safely store, send and receive money. They are highly popular among cryptocurrency users but are gaining ground in traditional banking as well. Although there is still a very wide margin for implementation, the advantages they offer are already more than demonstrated. 
Security.

They offer features that make them very robust and secure, as they use advanced encryption technology to protect user data and user transactions.

 

Convenience.

They are not subject to theft or loss, which means that, as long as they have an Internet connection, the user can access their money from anywhere in the world and at any time. This allows users to make online

payments

, money transfers and other financial transactions quickly and easily.

 

Economics.

Many digital wallets do not charge any transaction fees, this means that users can save considerable money in the long run.

 

Variety.

There are many different types of digital wallets, from those that are designed specifically for cryptocurrency to those that focus on domestic currency transactions. This means that users can choose the digital wallet that best suits their needs and preferences.

 

Integration.

Many digital wallets are designed to connect with other applications, allowing users to make transactions much easier and have greater control over their finances.

 

Privacy.

They allow users protect their data, as they do not need to provide personal or financial information to third parties in order to carry out operations.

 
If they want to stay in the game, banks must strategize and cope with changes in the financial landscape, taking into account the system proposed by wallets and mobile payment options. Digital wallets are rapidly gaining ground, and those that fail to adapt to this new way of handling money could lose their customers to fintech companies who offer more innovative solutions. 
By offering digital wallets to their subscribers, banks can improve their relationship with them and increase customer satisfaction. Naturally, banks can use the data authorized by users to improve their financial services and provide highly personalized products and services. 
Making life easier for customers
To develop a successful plan, it is essential for institutions to partner with technology and fintech companies to leverage their knowledge and skills and thus provide innovative solutions. It is important to place emphasis on providing a seamless and simple customer experience, and on integrating, as mentioned above, their wallet proposition with other tools and services, such as budgeting and financial management applications. 
TrustCloud responds to these challenges with responsibility and experience in the development of humanistic and adaptable solutions by offering TrustCloud Wallet, a powerful and easy-to-use digital identity management wallet. For any bank, regardless of its size, making the TrustCloud Wallet module available means positioning itself with clear advantages over the competition and taking an immediate leap towards the banking of the future. As a white label wallet, TrustCloud's digital wallet supports infinite customization options, allowing the product to be integrated with the bank's image and brand values. The wallet can be activated very quickly and adapted to the bank's needs. In addition, it helps to optimize resources, comparing its acquisition with what would be the development of an in-house wallet project, working on any operating system, and adjusting to all the bank's user profiles. 
TrustCloud Wallet guarantees maximum transparency and not only allows issuing payments and executing banking transactions, but also closing contracts, managing authorizations, accessing official buildings, etc. Once the application is installed on the user's device and identity credentials such as ID card, passport, address, Social Security number, driver's license and MAC of purchased products are registered, the user has the power to grant access permissions to any attributes he/she wishes. 
Without neglecting security
TrustCloud Wallet secures identity transfer by encrypting all data to ensure maximum security, and the application is enriched with every interaction, creating stronger identities and reducing the risks of fraud and impersonation. In turn, businesses also benefit from greater technical ease in requesting consents and accessing identity credentials. 
With several security filters and online fraud detection, TrustCloud Wallet complies with legal and regulatory requirements. The application offers a wide variety of use cases, from online shopping to government services and banking transactions. This makes TrustCloud Wallet a comprehensive solution for digital identity management, providing security and ease of use for both users and businesses. 
TrustCloud Wallet offers a 100% digital verification process with applications in virtual and physical environments. The user has full autonomy to make final decisions and build his/her identities without external interference from governments or entities of any kind. In addition, the phone becomes a globally valid identity support, which can be modified whenever and as many times as necessary. 
With TrustCloud Wallet, all information is in one single place, and all data is encrypted to provide maximum security. The application is enriched with every interaction, creating stronger identities and reducing the risks of fraud and impersonation. 
In addition, TrustCloud Wallet has several security filters and Online Fraud Detection (OFD) with the possibility of multifactor authentication, which ensures legal and regulatory compliance. 
Perspectives
Considering that there is an effort by governments and authorities to regulate the digital payments space around the world, this last point is highly relevant. An example is the regulation of digital wallets known as the Payment Service Providers Directive 2 (PSD2), which applies in the European Union and the United Kingdom and aims to increase competition in digital payments and improve consumer protection by requiring strong customer authentication and promoting the use of open banking APIs; or guidelines issued in the United States by the Consumer Financial Protection Bureau (CFPB) for digital wallet providers to ensure the transparency and fairness of their products and services. These guidelines demand providers to offer users clear dispute resolution processes. 
The future of electronic payments and identity management through wallets is looking bright, and taking advantage of all that it can bring to society is a challenge that organizations and providers must tackle.