Branddocs acquires TrustCloud: the world's first transactional choreographer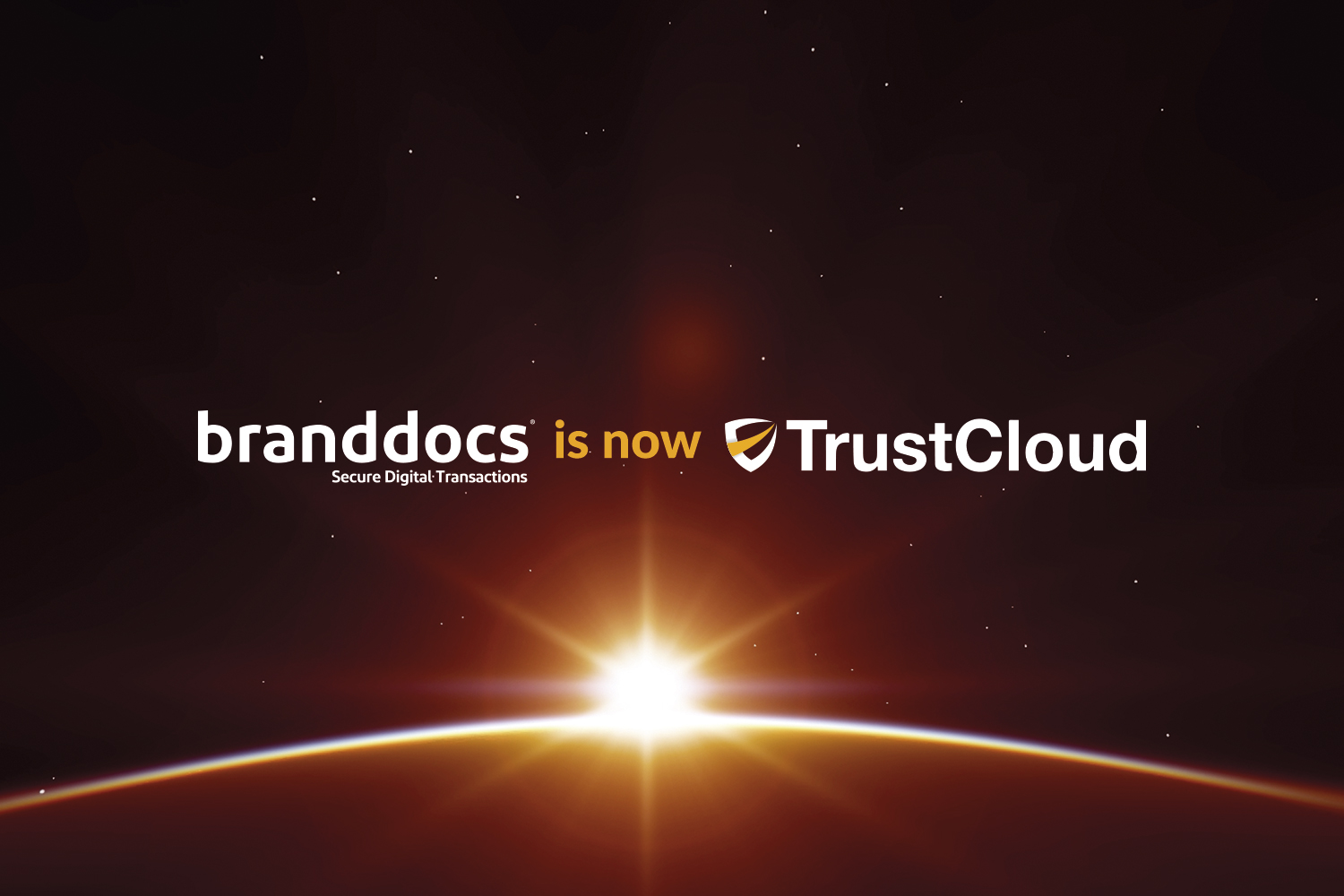 Branddocs' horizon grows widely after the acquisition of TrustCloud, a leading platform in secure digital transaction orchestration. The two companies will now be known jointly as TrustCloud, positioning themselves as a single disruptive entity of reference, 100% focused and committed to the security and privacy of their clients' digital transactions, offering a secure ecosystem with more than 17 certifications for large corporations to carry out all kinds of management of their online business with users.  
TrustCloud provides end-to-end support for its clients by integrating all the steps of each digital transaction on its platform. It addresses the challenges posed by heavily regulated industries such as banking, insurance, and online gaming and betting by offering a highly secure environment. TrustCloud enables its clients to perform comprehensive and real-time identity verification, apply rigorous security protocols, and ensure successful completion of transactions. As a result, TrustCloud shifts the burden of proof to its clients, giving them peace of mind and boosting their confidence in the digital economy.  
The new TrustCloud is born as a Qualified Trusted Service Provider (QTSP). This is just the first step of a major development and expansion strategy that will leverage the strengths of both companies and build the technology that large companies and users can rely on to carry out their transactions with maximum security.  
Humanistic Technology
With each new version, TrustCloud strives to provide technology that is better suited to the needs of different types of users and companies. This humanistic project is capable of adapting to the diverse demands of its users while upholding human rights and avoiding the negative practices of larger technology firms.  
TrustCloud's unwavering commitment to building trust, coupled with cutting-edge technology, simplification of processes, respect for individuality, and customisation of solutions, has a profound impact on society. TrustCloud creates technologies that prioritise user control over the entire transaction process, ensuring that they feel safe and secure throughout. By empowering users, TrustCloud enables them to take control of their digital interactions, promoting a more equitable and trustworthy digital economy for all.  
The world's first choreographer
From a technical standpoint, the platform functions as a choreographer or orchestrator of orchestrators. This unique choreographic ability of TrustCloud allows for seamless management of high transaction volumes across various locations, while still maintaining an agile and adaptable approach.  
Highest level of regulatory compliance
Through this significant merger, Branddocs, TrustCloud's primary partner up to this point, further solidifies its commitment to excellence and upholding the highest standards of quality in both solutions and customer service, where prioritizing security and regulatory compliance is paramount.  
TrustCloud fully complies with all relevant regulations and guarantees across every sector and country it operates in, including adherence to European and international regulations for safeguarding personal data and the eIDAS regulatory framework.  
Generation of TRUST
This strategic manoeuvre marks an exciting new phase in Branddocs and TrustCloud's trajectory, as they unite to form a single, formidable technological project with a primary goal of instilling trust in digital transactions between users and companies. 
TrustCloud is born out of a shared vision that focuses on protecting user identity and providing customers with the reassurance they require in an ever-more digital and interconnected world, strengthening the reputations of both brands in the process.